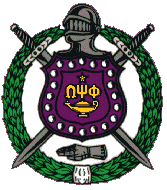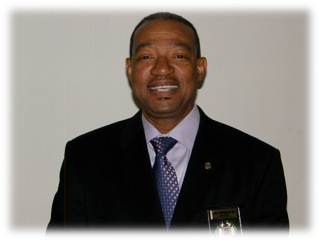 Friends of Psi Alpha,
It is with a heavy heart that we advise the members of The Omega Psi Phi Fraternity, Inc, the San Antonio National Pan-Hellenic Council, and the city of San Antonio of the recent passing of Brother Billy W. Fair, Basileus of Psi Alpha Chapter of the Omega Psi Phi Fraternity, Inc. on Saturday, October 11th, 2014. Brother Fair had served as Basileus for Psi Alpha over the past 3 years.
Bro Billy Wayne Fair (January 22, 1953 – October 11, 2014)
Bro Fair was born to the union of Jerline and the late Willie D. Fair on January 22, 1953 in Mendenhall, Mississippi.
Bro Fair was a graduate of Harper Vocational High School, Mendenhall, Mississippi in 1970. He furthered his education through attending Alcorn State University in Lorman, Mississippi and Wayland Baptist University where he received his Bachelors of Science Degree in Business Management in 1987.
Bro Fair worked at the Westbrook Manufacturing Plant in Jackson Mississippi from 1970 to 1972 before Enlisting in the Air Force in November 1974 as a Supply Technician. Billy served his country through various positions and assignments throughout his twenty six years of military service. He retired from the Air Force as a Chief Master Sergeant, the highest enlisted rank in the Air Force, in 2000.
Bro Fair joined Bank of America on February 5, 2001 as Assistant Vice President of the Global Support Services Team and worked with the Military Bank Overseas Division throughout his almost 14 years of service with the bank. He led a globally dispersed and diverse team of associates in Germany, Korea, Japan, Okinawa, and San Antonio.
Bro Fair was a proud member of the Omega Psi Phi Fraternity, Inc, Epsilon Omicron Chapter, Wichita Falls, Texas from 1988 to 2000. Billy had the distinctive honor of being named the 9th District Omega Man of the Year in 1993. He later became a member of Psi Alpha Chapter, San Antonio, Texas in 2001. Billy held many positions in the fraternity and culminated his service to his Fraternity as Basileus (President) Psi Alpha Chapter from 2011 to 2014. Under Billy's leadership Psi Alpha Chapter prospered and was named 9th District Social Actions Chapter of the Year three years in a row from 2011 to 2013.
Bro Fair accepted Christ at a young age and later served as an usher and greeter at Macedonia Baptist Church, San Antonio, Texas. God's grace, favor and mercy over Billy's life was a true testimony.
Bro Fair was preceded in death by his father, Willie D; and sister Gerline Potter.
Bro Fair leaves to cherish his memory and celebrate his life and legacy; his wife of over 39 years Dona, loving daughter Latasha; mother Jerline; brothers Clifton Mason, J.W. Fair, Willie Fair; sisters Jean Perkins, Shirley Banks; and a host of nephews, nieces and friends.
Sorrowfully submitted
Your Brother and Friend,
E.J. Moore
Acting Basileus, Psi Alpha Chapter